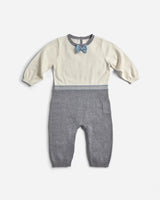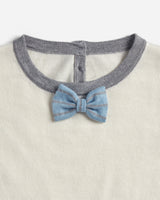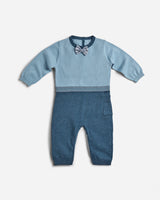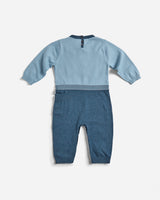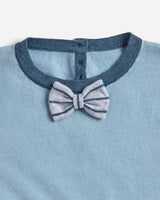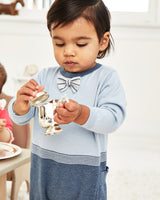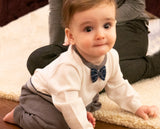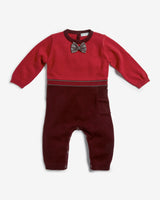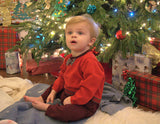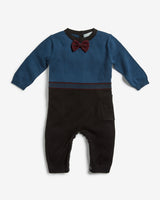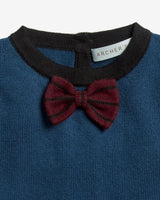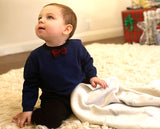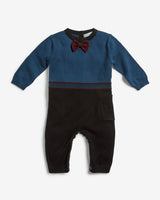 Free Shipping on Orders Above $150
Designed in the USA
Adorable and easy. 
Looks like a whole outfit, but it's really a onesie with a bow tie. 
Adjustable head opening with shoulder buttons. 
Snaps along the inseam to make diaper changes simple.
Made of 100% long staple Egyptian Cotton that is soft and long lasting.
100% Cotton.
Your cotton baby clothing can be machine washed with cold water (no bleach), but do not tumble dry. Rather, lay flat on a towel and roll up to absorb the extra water. A warm iron can be used if desired.
Other Styles You Will Love