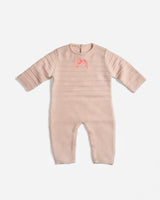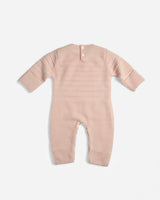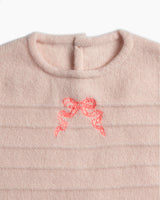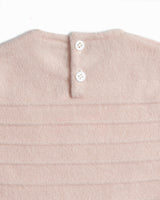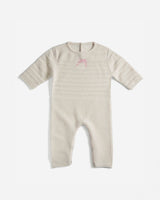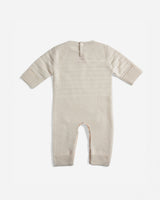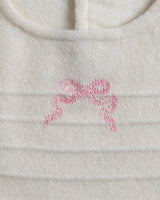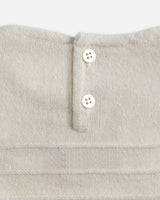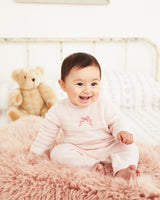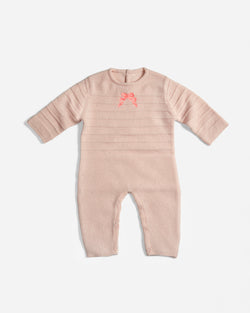 Free Shipping on Orders Above $150
Designed in the USA
Don't we all want to spend our days in a cashmere onesie? We do!
This is as easy as it gets. Back neck button placket opens to easily pass over your babies delicate head and snaps open along the inseam for easy and stress free diaper changes.
Feet and hand cuffs that fold over for protection and warmth. 
Embroidered with our charming bow.
100% Cashmere.
We recommend hand washing your cashmere clothes with a little baby shampoo, just like your baby! Please do not tumble dry, but rather lay flat on a towel and roll up to absorb extra water. You can dry clean cashmere, but we don't recommend this for baby clothing.
Other Styles You Will Love