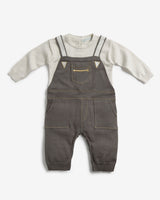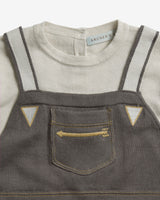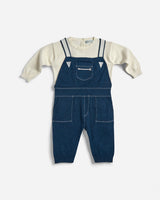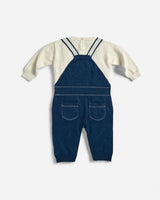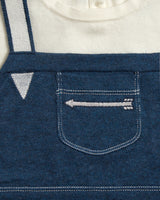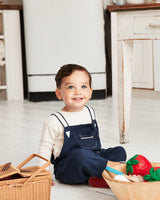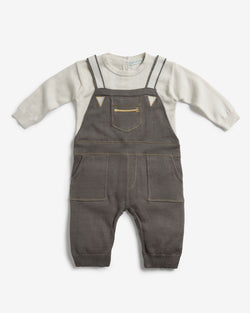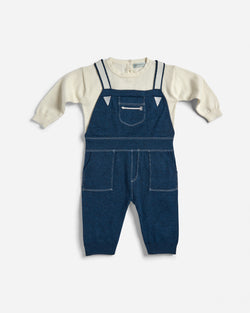 Cotton Arrow Overall Onesie

Free Shipping on Orders Above $150
Designed in the USA
Jack and Jill went up the hill and came back in these fetching overalls.

A classic childhood outfit reimagined in one piece. 
Made of buttery soft Egyptian Cotton, and embroidered with our beloved arrow motif.
Snaps along the inseam to make diaper changes simple. Our shoulder straps that won't fall down. 
100% Cotton.
Your cotton baby clothing can be machine washed with cold water (no bleach), but do not tumble dry. Rather, lay flat on a towel and roll up to absorb the extra water. A warm iron can be used if desired.
Other Styles You Will Love