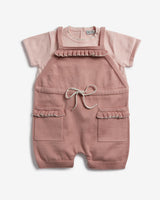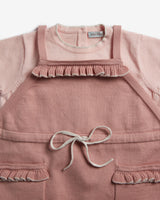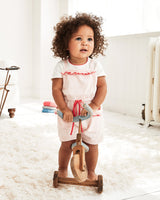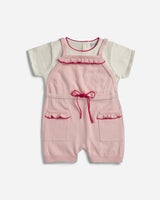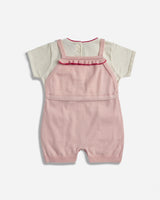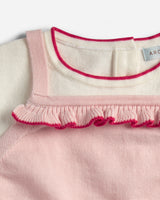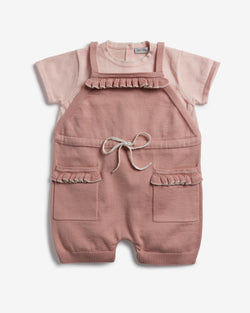 Cotton Shorty Ruffled Overalls

Free Shipping on Orders Above $150
Designed in the USA
A reimagined romper perfect for play time adventure. 
One piece with buttons on the back neck for easy dressing, and snaps along the inseam for easy diaper changes.
Our classic arrows embroidered down the side seams complete this look. Knit in our favorite Egyptian cotton.
100% Cotton.
Your cotton baby clothing can be machine washed with cold water (no bleach), but do not tumble dry. Rather, lay flat on a towel and roll up to absorb the extra water. A warm iron can be used if desired.
Other Styles You Will Love